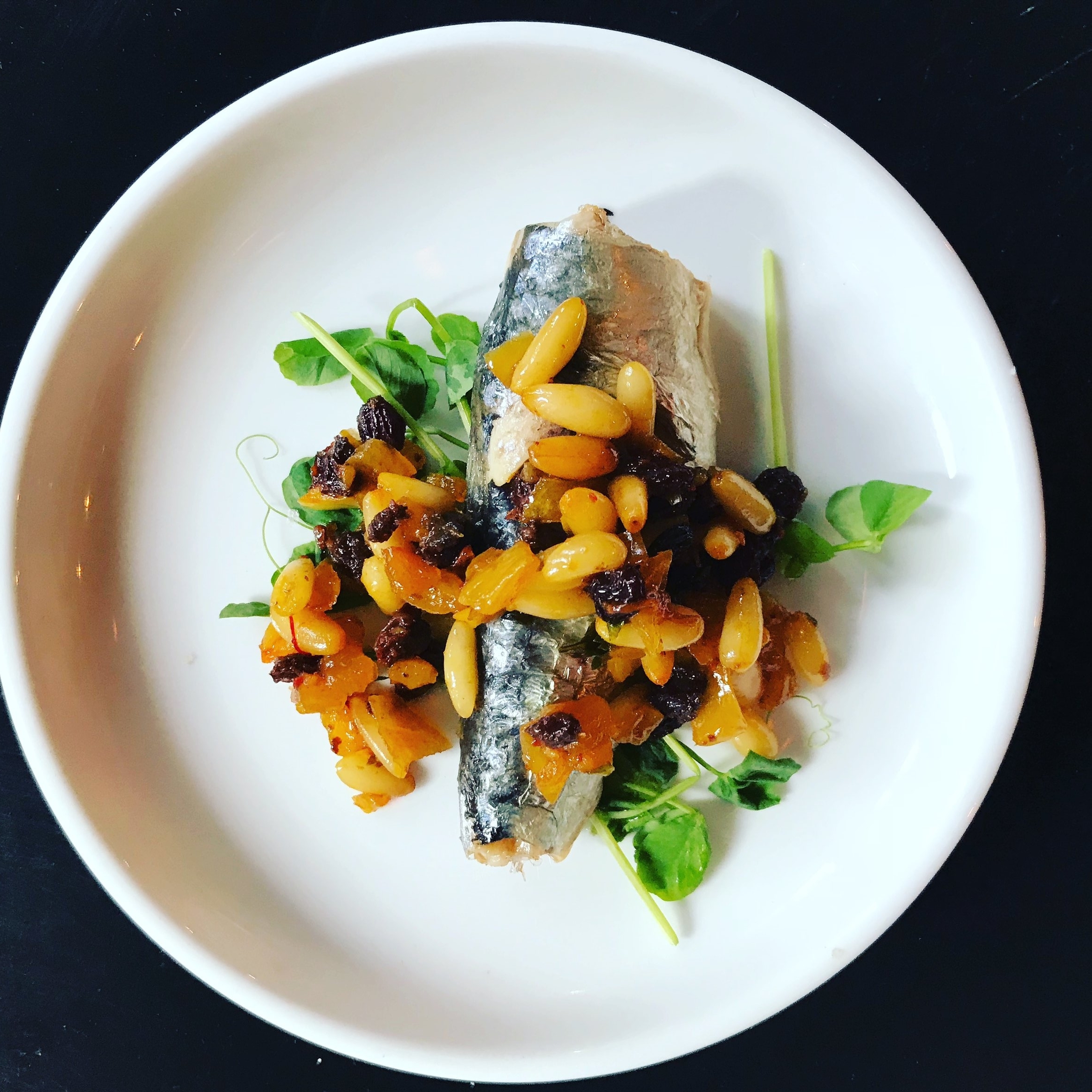 Vinoteca + Asador
Mediterranean Flavors | Local Ingredients
Lolita is a modern American restaurant that embraces the flavors, traditions, and simplicity of Mediterranean cuisine.
You'll be greeted with the warm glow of our custom wood-fired grill and rough-hewn walls lined with Lolita's thoughtfully curated wine collection. The setting is reminiscent of an Old World bodega where, throughout the day, neighbors and visitors alike gather to share some wine, snacks or a meal, and a lot of congenial conversation.
We're open every day, offering dinner Monday through Friday and brunch and dinner Saturday and Sunday. [We also have a pretty fabulous happy hour that's two and a half hours long - Tuesday through Friday from 3:30 pm - 6:00 pm.] Take a seat at the long zinc bar or cozy banquette, and relax. Savor an expertly prepared espresso from our vintage machine, grab a midday bite, a leisurely lunch, or linger well into the evening to enjoy small or large dishes meant for sharing. Our extensive menu showcases the freshest ingredients from land, sky or sea, prepared simply and respectfully.
Learn more about our team and find out what the press is saying about us.
Phone
(207) 775-5652
Location
90 Congress Street
Portland, ME 04101
Hours
M-Th 3:30p-9:30p F 3:30p–10:30p
Sa 10:30a–10:30p
Su 10:30a–9:30p
EMAIL
Don't miss a thing! Join our email list!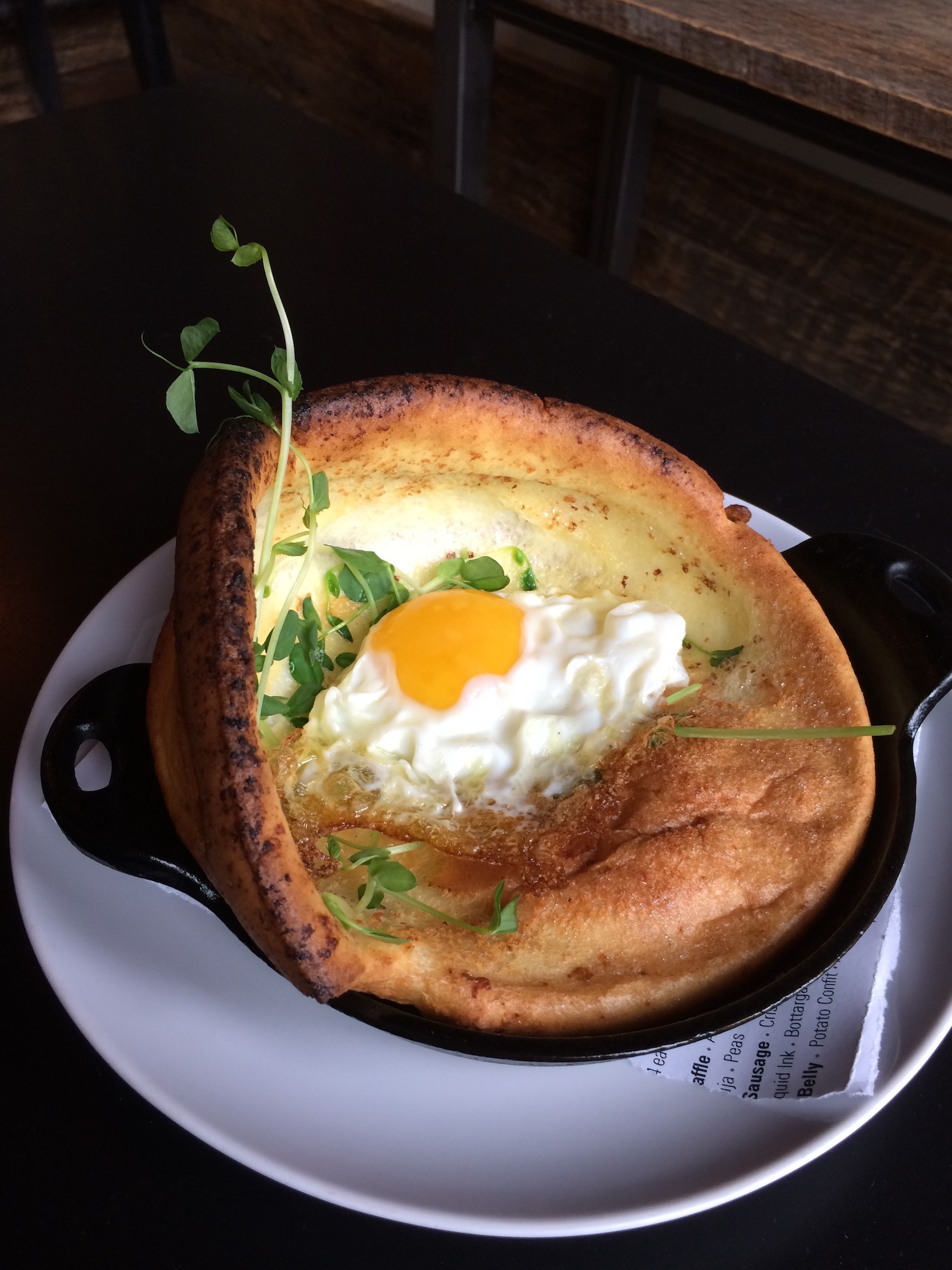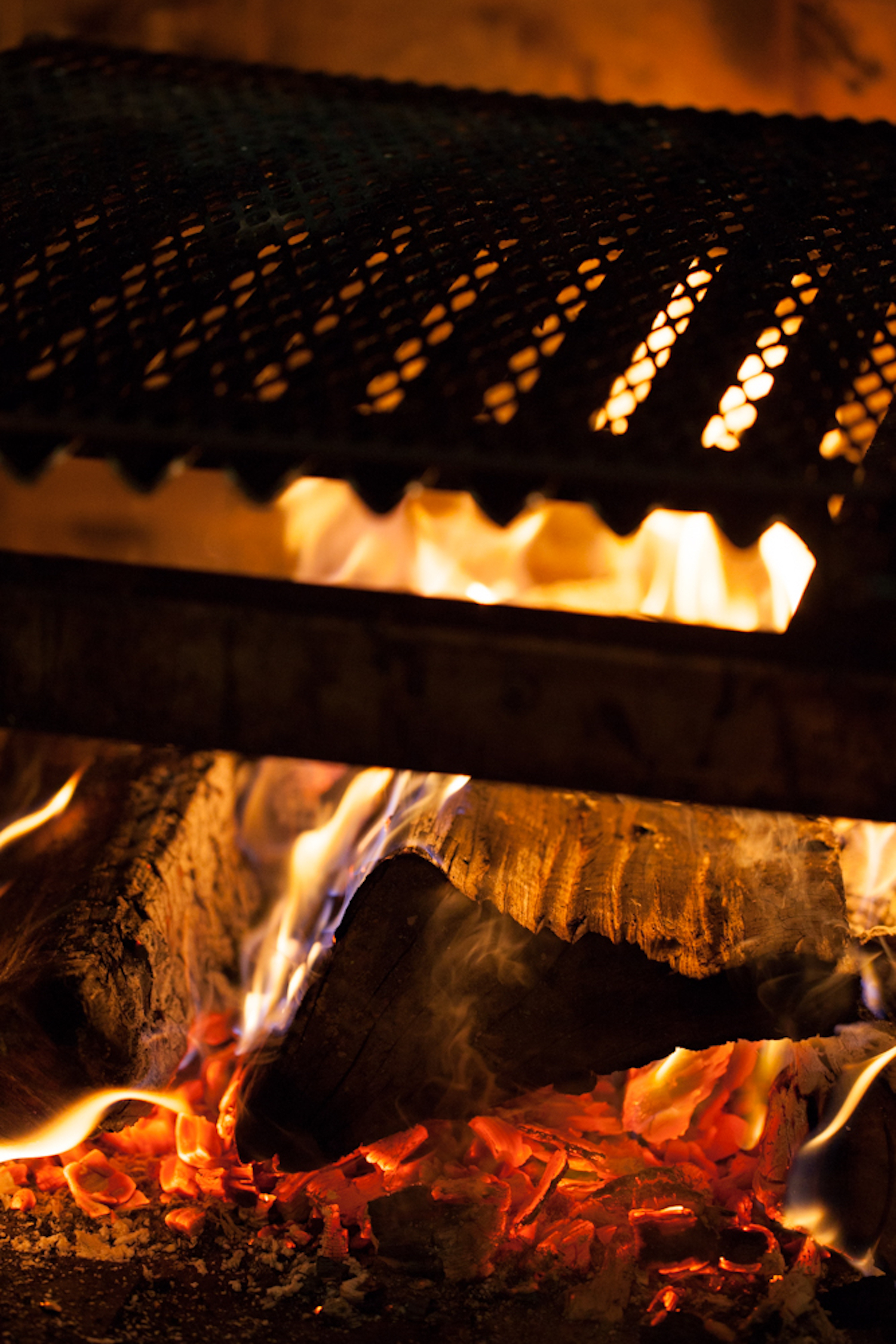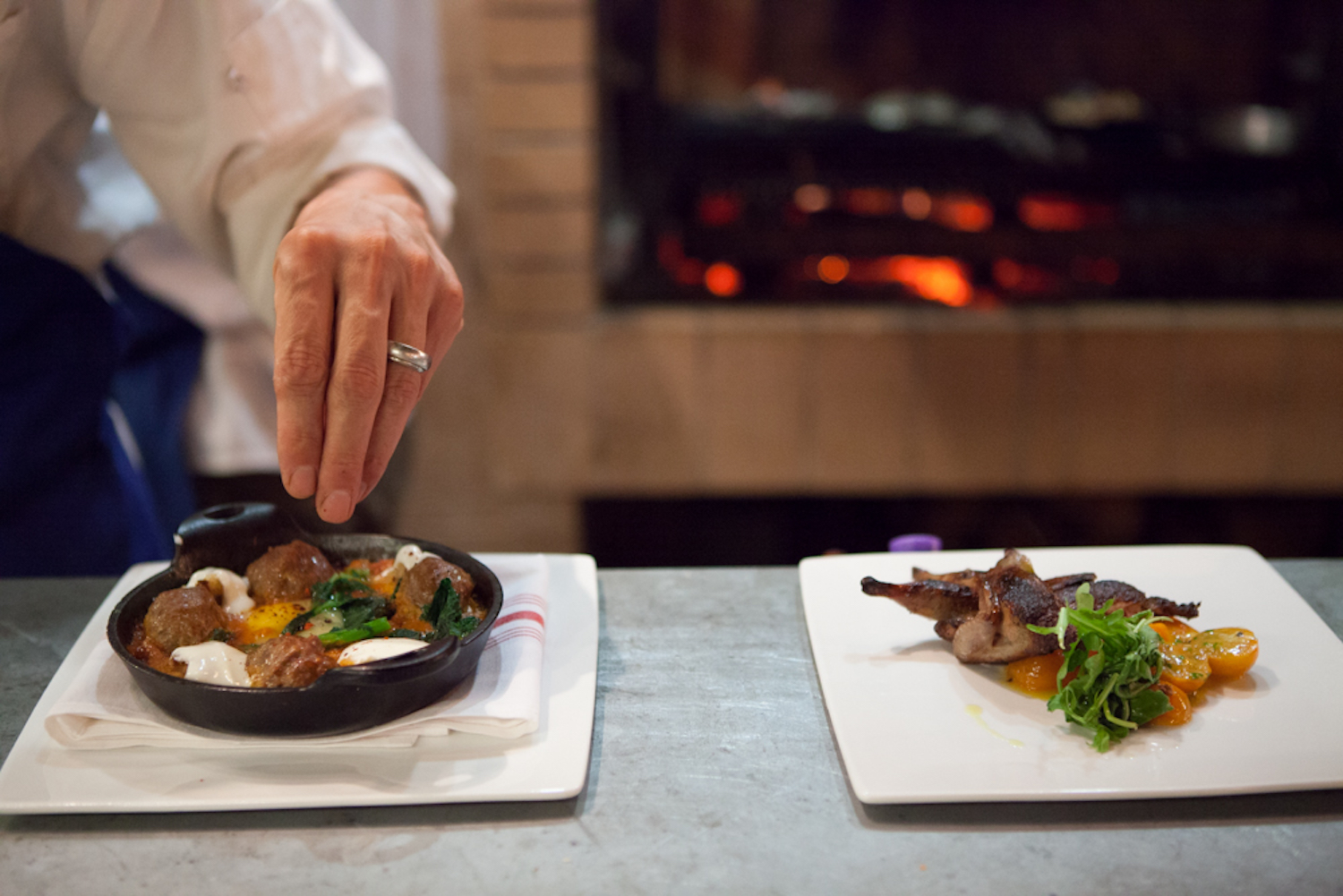 Reservations
Reservations can be made by calling us at 207-775-5652, or online through the reservation link below or at Reserve.com.
For parties of 5 or more, please call us to check for availability.
However, in keeping with the spirit of Lolita, we encourage you to visit without a reservation, as well. We keep about half of our tables and all of our bar seats open for walk-in dining. When there is a short wait, we will happily take a name and phone number at the door and call you as seats become available. Please note – names can only be added to the walk-in wait list in person.
For more information, or to inquire about a special event, please click here or email us at info@lolita-portland.com
Wednesday | May 8th | 6:00 pm

Join us for a special evening of food, wine, and winemakers!
It's always special to share wine in the same room with the people who made it. We feel very fortunate to be featuring two award-winning Italian estates - Tiefenbrunner and Rainoldi at our dinner. And, we're excited to welcome representatives from both families - a rare opportunity. Joining us will be Johannes Tiefenbrunner, a member of the sixth generation of the Tiefenbrunner family at the estate, which was established in 1848. We'll also be welcoming winemaker Aldo Rainoldi to showcase his family's beautiful Nebbiolos from the mountainous Valtellina region. We'll pour four of their estate wines and hear from them both about their history and winemaking.
MENU
Stone Ground Polenta | Local Mushrooms | Lardo | Gremolata
Tiefenbrunner 'Turmhof' Sauvignon Blanc [Alto Adige, Italy, 2017]
✵
Squash Ravioli | Parmesan Brodo | Amaretti
Teifenbrunner 'Turmhof' Blauburgunder Pinot Nero [Alto Adige, Italy, 2017]
✵
Smoked Duck | Mâche | Black Pepper Crisp
Rainoldi 'Grumello' Valtellina Superiore [Lombardy, Italy, 2015]
✵
Roast Caldwell Farm Beef | Saffron Risotto |
Rainoldi Sfursat di Valtellina [Lombardy, Italy, 2015]
✵
Hazelnut Sbrisolona | Prosecco Zabaglione
[Please note that the menu is subject to change.]
✵
Tickets: $95 per person | all-inclusive (dinner, wine pairings, tax, and service.)
You can purchase tickets by calling us at the restaurant at 207.775.5652 or via Resy.
We are able to accommodate dietary restrictions - just let us know when making your reservation.
[Please note that tickets are available for both table and bar seating - please choose accordingly.]
Join us for a tasting of some beautiful laid back wines that are all about freshness and the new Cali style.
Saturday | June 22, 2019 | 3pm
California has a rich wine history dating back to the mid-1800's. Ridge and Mondavi, Beaulieu and Heitz all flourished in the 1960's and '70's. Then there was the Judgement of Paris in 1976, a competition in which American wines were blind tasted against their French counterparts in Bordeaux and brought home top honors. The 1990's brought cult California wines from Napa that started to define the style most of us think of when we think of California - ripe, full, and oaky - bold, and very American.
Today, alongside that classic style, California wine is evolving in a lot of different directions and there is so much amazing wine being made from Mendocino to Santa Barbara and beyond. There's a new style emerging - a more tempered one. One might say the wines are even delicate. It's no longer just about Chardonnay and Cabernet Sauvignon, but beautiful Valdigué, Cinsault, Malvasia, and Chenin Blanc. And different approaches to working with classic varietals like Zinfandel.
Join certified sommelier Stella Hernandez to taste a bunch of these gorgeous 'new Cali' wines. We'll have some really limited production wines including one from Martha Stoumen in Mendocino that will change your mind about Zinfandel. (And, with only 1540 cases made, super hard to get your hands on!) Or Birichino's Cinsault from 128 year old ungrafted vines in the iconic Bechtold Vineyard in the Central Coast. Sparkling Malvasia, check! We're building a line up of some fun wines to taste and compare. (And, maybe some classics, too.)
We'll also have tasty snacks on hand to pair with these lovely, laid back wines.
$55 per person (includes wines, food, tax, and service.)
Tickets available at Resy
IF you love someone, send them a Lolita gift card...
It's simple. You can send a physical gift card that will arrive in the mail. Or, if you prefer, you can send a virtual gift card that will be sent via email. Your choice, and either way, they'll be thrilled to get some Lolita love! Right this way!